Are  you  looking  for  help  with  training  a  young  dog  or  an  older  dog  in  need  of  training?   Did  you  just  adopt  a  dog over eight months of  age?   This is the place to start.  My  family  dog  classes  are  small  and  much  more  like  semi-private  lessons  than  the  typical  group dog  training   class  in  which  there  is  limited to no  individual  attention  to  address  your  specific  behavioral questions  or  concerns.  I   strive  to  keep  training  simple  and straight  forward  and entirely  applicable  to  helping  you  with the challenges  you face  with  your  dog  in  your daily  life.
My  Family Dog  Program   consists  of   a  foundation  seminar  to  ensure  that  you   are  living  with   your   dog  in  a  manner  that does  not  undermine  your   ability   to   get   reliable   responses   from   your   dog   when   out   and  about   in   the  real   world. Classes  begin  indoors in Family Dog 1 taking  place entirely  indoors  and  Family  Dog  3  outdoors  for four of the six  classes – – weather and season permitting.  
Foundation Seminar
It's not just how we train dogs, it's also what we know about dogs and how we live with them. You'll learn both how to read your dog's body language and gain insight into what you're saying and how you can communicate better with your own body language. We'll look at how dogs learn so you can understand why your dog does not 'listen' to you. You'll come away with insight and awareness of how to interact differently with your dog throughout the day. You will understand your dog's perspective more clearly and come away with concrete steps for improving things between you and others. Perhaps most importantly, you will learn how training your dog in a step by step, no steps skipped thorough manner is the key to both preventing and resolving common and serious dog behavior problems.
Next Seminar:
February 4th  7:30 – 9:00pm
Location:
No Bones About It
1786 Beacon Street
Brookline, MA
Fee: $75
Family Dog Private Lesson
Do you prefer one-on-one attention? Is your dog perfect *except for* …  Jumping on guests? Pulling on leash? Stealing food from the counter? Barking out the window? Does your puppy get car sick? Not coming when called at the dog park? It's best to address issues early so not to allow a reinforcement history to really take hold. Consider a 75 minute private lesson —
In Your Home — in Brookline, Brighton, Jamacia Plain, Roslindale, West Roxbury, Cambridge, Somerville, Watertown, Belmont, Arlington, Waltham,  Weston, Needham or Wellesley.
To schedule a session, contact me here.
Fee: $150
Family Dog 1
 For dogs over 6 months of age who have not  had any training with a dog trainer. In these  weekly one hour sessions, you will learn how to  teach the following– attention, sit, down, stand,  stay, drop, leave it/off/take it, place, loose leash walking, coming when called — AND, how to apply what you learn in your daily interactions with your dog. Your dog will learn to be more attentive to you in distracted environments. You will learn how to manage and train your young dog through this challenging developmental stage in life.
Class Fee: $210 
Location: No Bones About It
1786 Beacon Street
Brookline
Start Dates/Times:
11-12pm Sun, Jan 21, 28, Feb 4, 11, 18, 25
11-12pm Sun, March 4, 11, 18, 25, April 1, 8
11-12 pm Sun, April 15, 22, 29, May 6, 13, 20
The dogs will likely be over one year of age and will already have a good understanding of basic obedience cues. In these once weekly classes, you will strengthen your dog's ability to respond to your cues in a variety of distracted environments and continue the work of proofing your dog's understanding of the critical concepts – loose leash walking, stays for self control and coming when called. We will be working toward off-leash walking, recalls and stays. There will not be any play during this class series. The tempo of this course requires that you commit substantial time to training each week between classes.
Class Fee: $210

Location:
No Bones About It
1786 Beacon Street
Brookline
Start Dates/Times:
12-1pm Sun, Jan 21, 28, Feb 4, 11, 18, 25
12-1pm Sun, Mar 4, 11, 18, 25,  April 1, 8
12-1pm Sun, April 15, 22, 29, May 6, 13, 20
All classes meet for one hour per week for 6 weeks and, unless otherwise noted, my fee is $210.
It is assumed that you have cleared your calendar for the duration of the class series. If you must miss a class, please let me know at your earliest convenience.
Please bring proof of vaccinations to the first class. A veterinary invoice or rescue folder is sufficient. I do not keep copies but I must see proof of vaccinations. You may also send electronic copies by email to vera@cooperativedog.com.
All dogs must be wearing a flat or martingale ID collar attached to a nylon or leather leash not  longer than 8 feet (No Chain or Flexi-Leads, please).  Note: Even if your dog wears a harness or other walking device, I require that they also have an ID collar on for class.
If your dog wears a harness or head halter or other collar,  please bring that equipment to class.
Please be sure to bring your dog's favorite toy AND dog food and yummy treats already cut into tiny pieces in a treat pouch, fanny pack, or carpenter's apron. Treat suggestions: cooked chicken or turkey, freeze-dried liver, sliced hotdogs or meaty dog training treats.  For puppies, please bring your puppy's food as treats.
Please wear comfortable shoes and clothing you choose to wear around dogs. No flip-flops or  high-heels allowed – no exceptions. This is for your safety as dog training is a bit of an athletic endeavor.
All family members are encouraged to attend. Children are very welcome to attend and participate when accompanied by an adult.
All parking is free.
Bartlett Pyr:
Who knew that I'd find the very best and most qualified dog trainer/behavior consultant from a google search? I'm still so grateful and happy that I found Vera as she's helped me and my pups tremendously.
I first called Vera after adopting Bartlett Pyr, a Great Pyrenees who had been found on the side of the highway in the south. Since Bartlett was my third Pyrenees, I wasn't expecting to have difficulties communicating with him. When things weren't going quite as I expected and since I also had a seven-year old Pyr at home already, I decided to enlist the help of a professional trainer. From my very first phone call, Vera was instant help. She gave me some general instructions and advice over the phone. I had never worked with her before, so I was especially appreciative.
We scheduled an in-home visit for Vera to meet Bartlett, Hailey (my female Great Pyrenees) and my family. In between my first phone call to Vera and the visit, I started wondering if Bartlett's hearing was comprised. I hadn't realized that Vera is quite experienced with training deaf dogs.
From the moment Vera walked in the house and greeted the dogs, I was astonished at how much the dogs instantly took to her. (My family and I took to her as much as the pups did.) Vera is so calm, patient and helpful. She agreed that Bartlett likely had a hearing impairment, which was probably why he wasn't responding to voice commands. We talked about using hand signals as an alternative and how to use lights to alert to him to certain activities. Through a series of visits, Vera showed me how to train Bartlett. He now thriving! Vera also taught us training techniques for Hailey, who I admit is a little spoiled. What I like is that she really gets to know the dog's individual personality. She makes sure we go at the dog's pace, so he/she never becomes overwhelmed or stressed. We are so lucky that Vera has first-hand knowledge of training dogs with a disability, as her pup also happens to be deaf.
I will never have the words to express my appreciation for Vera's knowledge, skills, patience and kindness. She is simply wonderful. I still use Vera for help training and follow ups, and will use her forever. I have highly recommended to her several people and they have all been as thrilled.
-Marci, Hailey & Bartlett
Canton, MA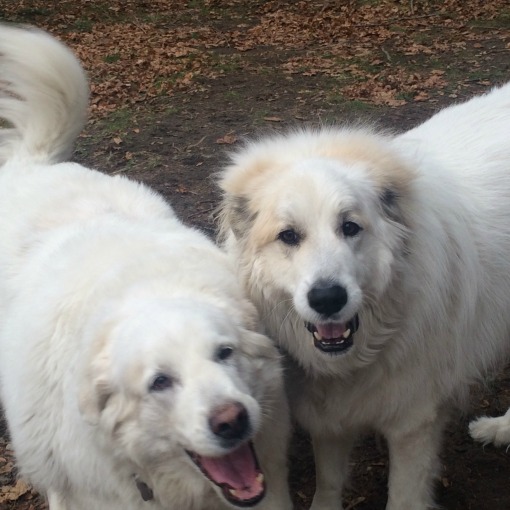 Almost immediately after bringing my new rescue dog, Jackson (9 month old German Shepherd/Border Collie mix), home it was apparent he'd had little socialization.  This led to some scary behaviors, like where frustration on leash would lead him to bite my arms and legs fairly aggressively.  After a week or so of this I realized I was in over my head and called Vera.  She suggested I sign Jackson up for her Family Dog 1 class.  Jackson was so thrown off by the other dogs that he couldn't even be in the same room as everyone else during the first two classes.  But this didn't deter Vera at all and she made sure that he could participate and gradually worked to integrate him into the group.  In fact, Vera spent a full hour after the first class talking to me about Jackson and giving me suggestions on how to work with him.
This really is a great example of what Vera has been like to work with over the last five months.  She devotes a great deal of time and energy to make sure your dog gets training specific to his issues, rather than just having a blanket approach for all dogs.  And she's exceedingly generous with her time, often letting classes run long and always making herself available for advice outside of class.  After two series of Family Dog 1, Jackson is a completely different dog than the one I brought home.  His biting issue is resolved and he's a good deal less leash reactive as well.  On this issue, I've been working with Vera in one of her Rowdy Rovers walks, which like the Family Dog class, has been great for Jackson.  After each meeting he gets better and better with other dogs.  Vera is a wonderful dog trainer and all the dogs I've seen her work with really respond to her training.  She doesn't just work with your dog, but trains you on how to better work with your dog.  And on top of that, she's super friendly and easy to work with—I can't recommend Vera enough!
Jamie and 'Jackson'
Boston, MA