If your dog . . . . . . . .
Gets into fights with dogs?
Lunges at dogs or people while on leash?
Destroys your belongings, tries to escape, OR, paces, whines and drools when left alone?
Exhibits fearful responses to everyone and everything?
Protects toys, food and other objects from you?
Threatens to bite or has already bitten you, a visitor or another family member?
Eliminates in the house? Barks all day?
. . . . . . . . the help you need is here.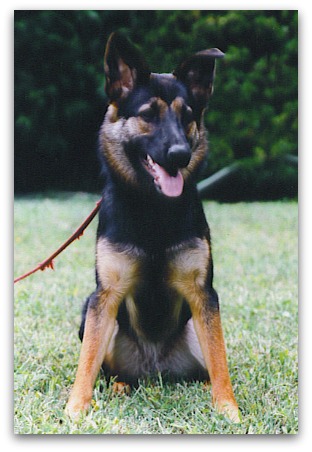 What To Expect From A Dog Behavior Consultation–
In keeping with my first things first principle, I require that you have, at least, discussed your dog's behavioral problem(s) with your veterinarian. It is essential that s/he is aware of the issues so to rule out a possible medical cause before we meet.
Prior to our first appointment, I will gather information from you about your dog's behavior and more. During this initial 1.5 hour consultation, I will assess your dog's behavior and outline a behavior modification plan. We will work with your dog during this first session so that you will know how to handle the situations that arise daily.
While some dog behavior problems can be resolved in one or two sessions, most require more time. We will likely work together for several sessions. My fee for this session includes thirty days of support via phone and email. Subsequent one hour private lessons are available as single sessions and in discounted prepaid packages of three and six sessions. Payment is accepted in advance via Paypal or by check or cash at the time services are provided. You must sign a waiver of liability and agree to abide by my cancellation policy.
What Are My Services & Fees?
In-Home Consultation:  $250.00 prepaid, scheduled in advance and lasting between1.5 and 2 hours.
On-Site Consultation: $195.00 prepaid, scheduled in advance, lasting 1.5 hours available on Sundays in Brookline.
Phone/Skype Consultation:  $95 per half hour, prepaid and scheduled in advance when possible & lasting no longer than 1.0 hours.
Call 617-803-4086 to schedule an appointment and an invoice via Paypal will be sent prior to our meeting!
"I am a veterinarian with a referral behavior practice.  While I can help owners set out on the right path with their dogs, medication if needed, medical assistance if a physiological issue is causing the behavior problems and a behavior modification plan, it is often frustrating when they do not know how to execute that plan.  Being able to refer them to an excellent trainer like Vera is great.  She helps owners follow through and can spot any difficulties they may be having and guide them through them.  Her training philosophy and mine mesh well and I know my patients are in great hands so that we can restore dog and people bonds that have been stretched almost to breaking point.  Vera also has a great eye, and if she thinks one of her client dogs needs a little medical assistance she refers them on to me.  Whether you have a new puppy, an older dog with issues or just want to get out and do more with your dog, I can thoroughly recommend Vera and The Cooperative Dog.  You will be in great hands."
~ Linda Aronson DVM, Pet Shrink, Berlin, MA
"Vera, thanks for helping us save Ripley's life. He came to us with what we thought were dominance issues but it turned out to be fear of men. I could hardly even look at him. He exploded into a barking little monster every time I walked into the room we had to keep him in. He was a nightmare on walks. It was embarrassing for my wife because he did the same thing when they saw people on the street and from almost any distance and it was worse when he heard certain noises. We were going to put him down if  you couldn't help us. You taught us a whole new way (to us) of training Ripley. It was a few months before I was able to touch him and now we go on walks and he has free run of the house. It was a lot of work and well worth the effort. The changes we see in Ripley are amazing."
~ Jim and 'Ripley' (Australian Shepherd) Weston, MA